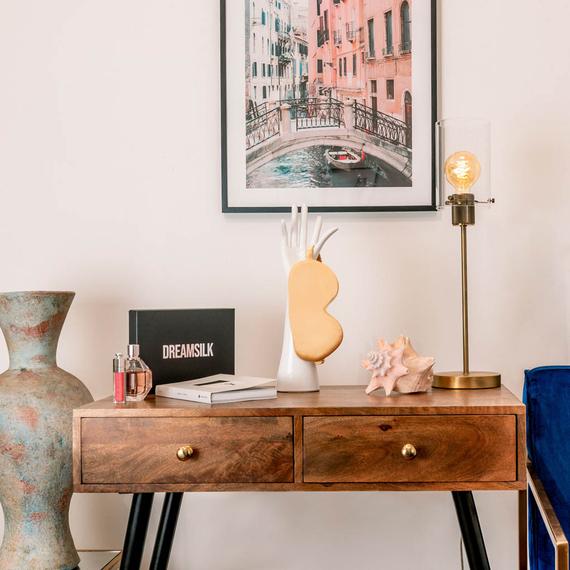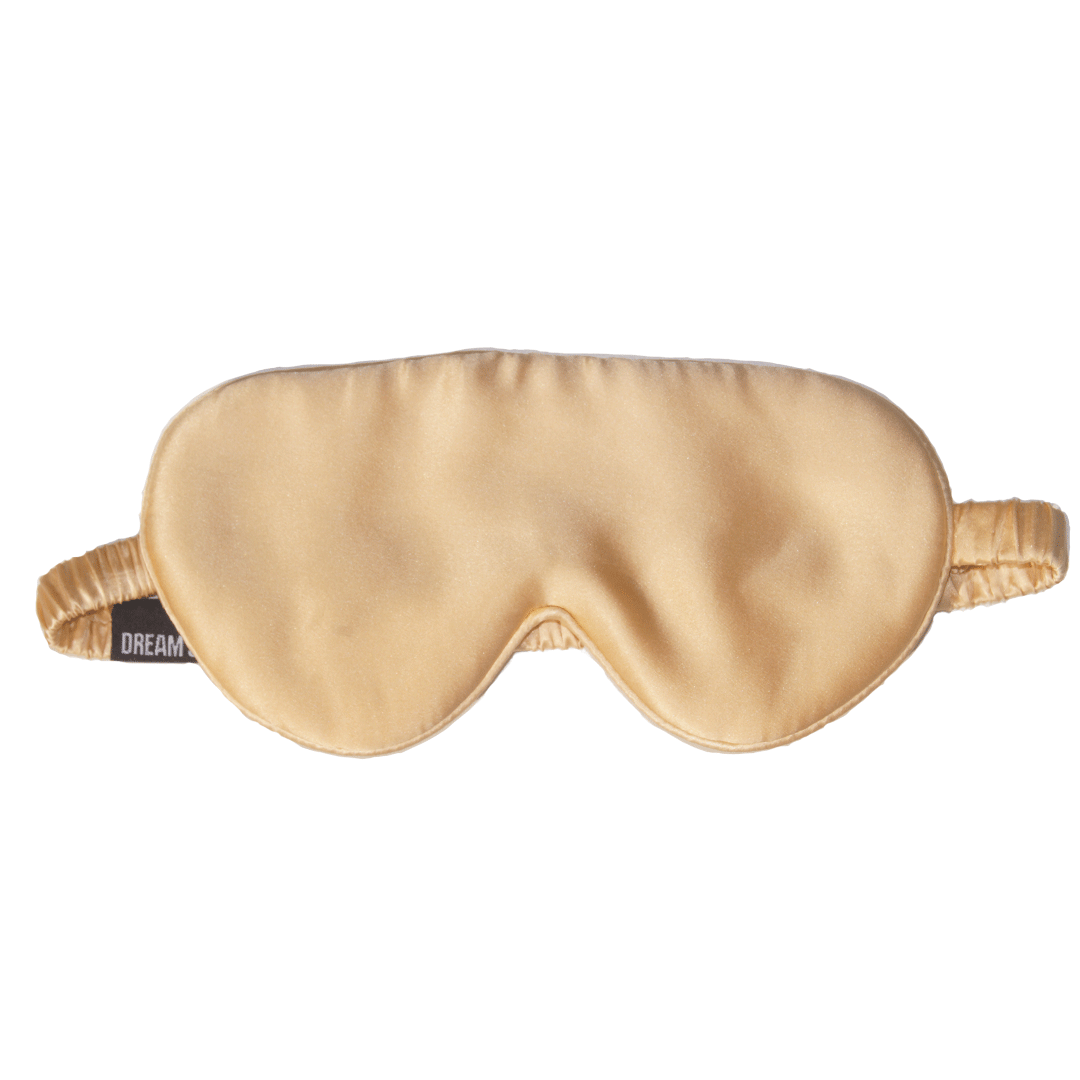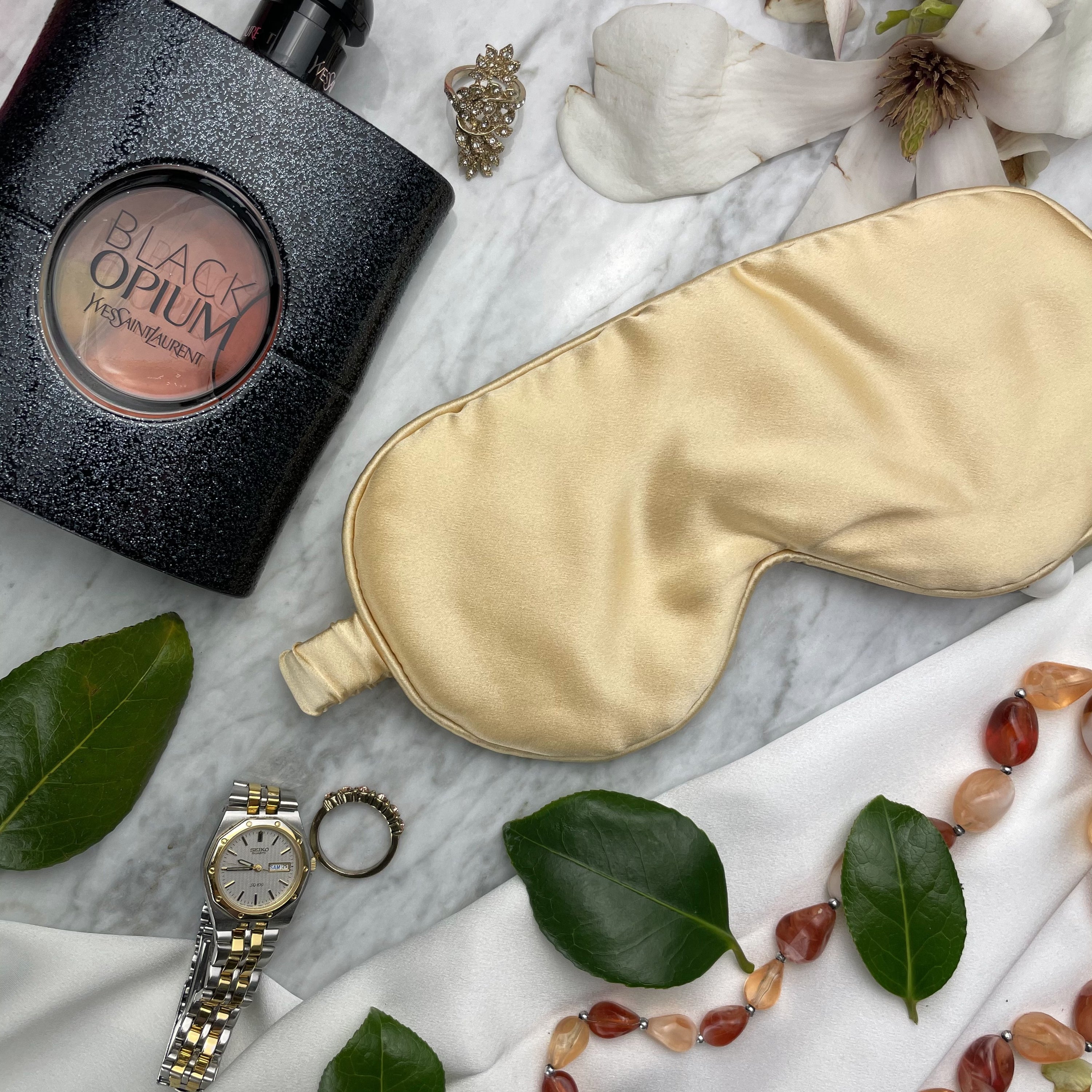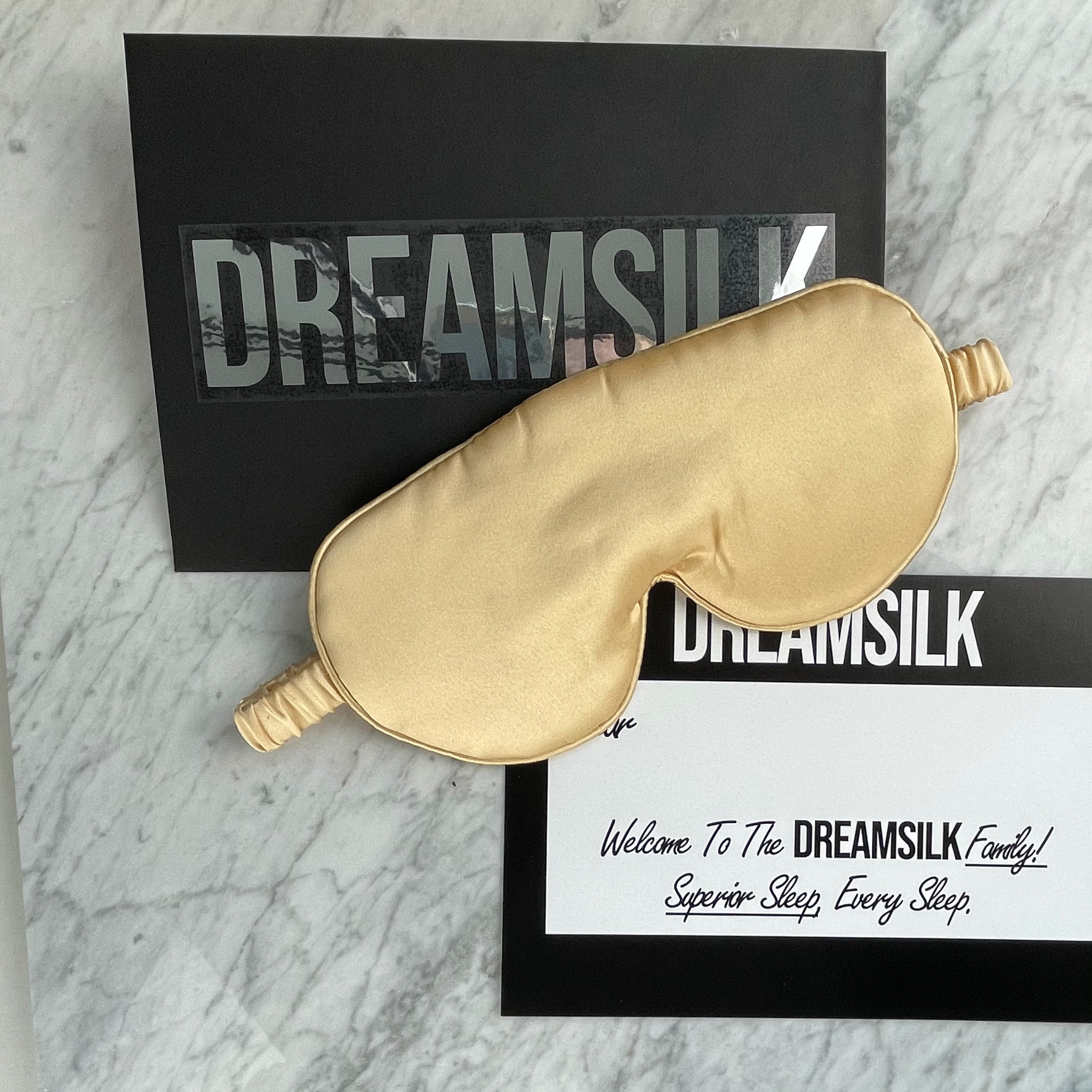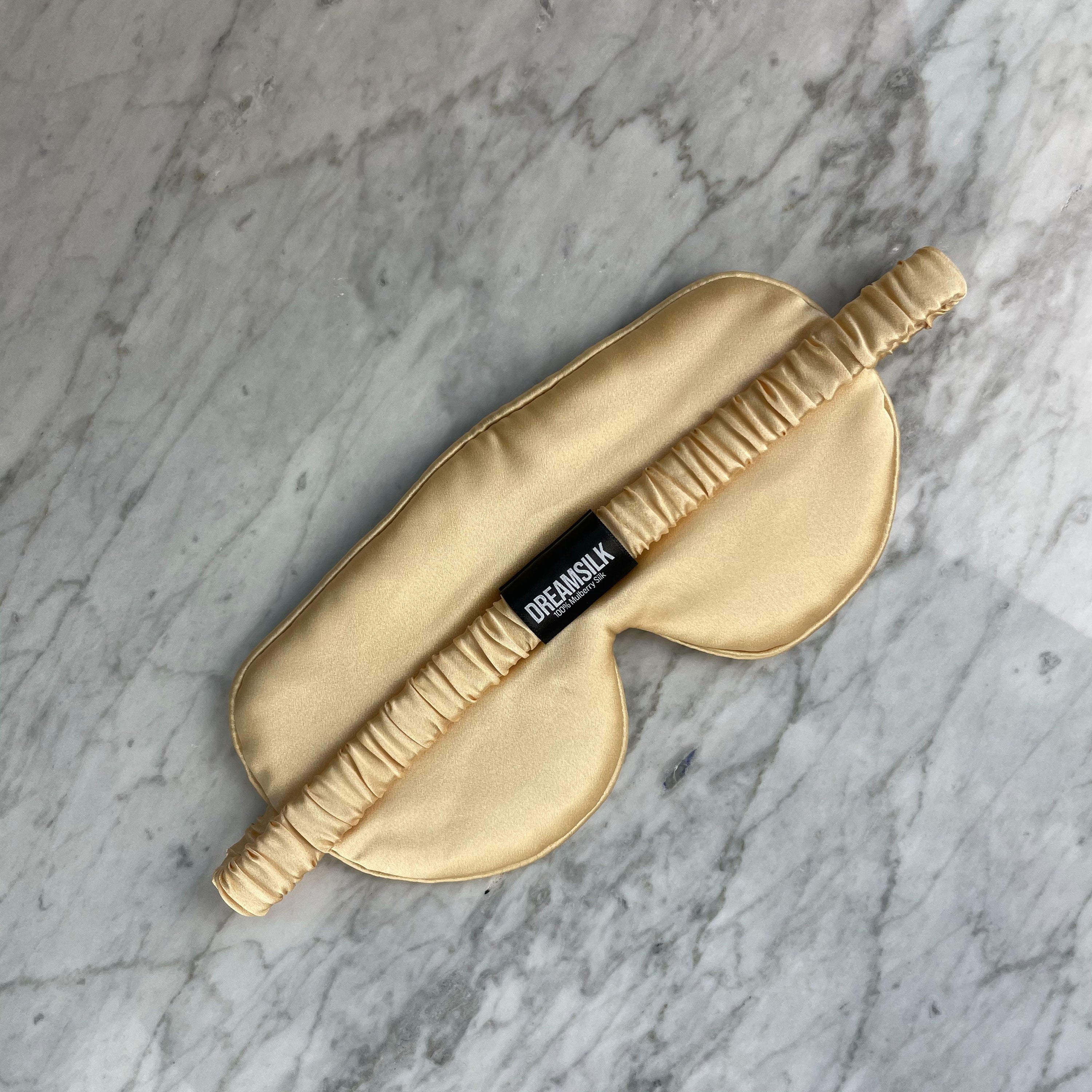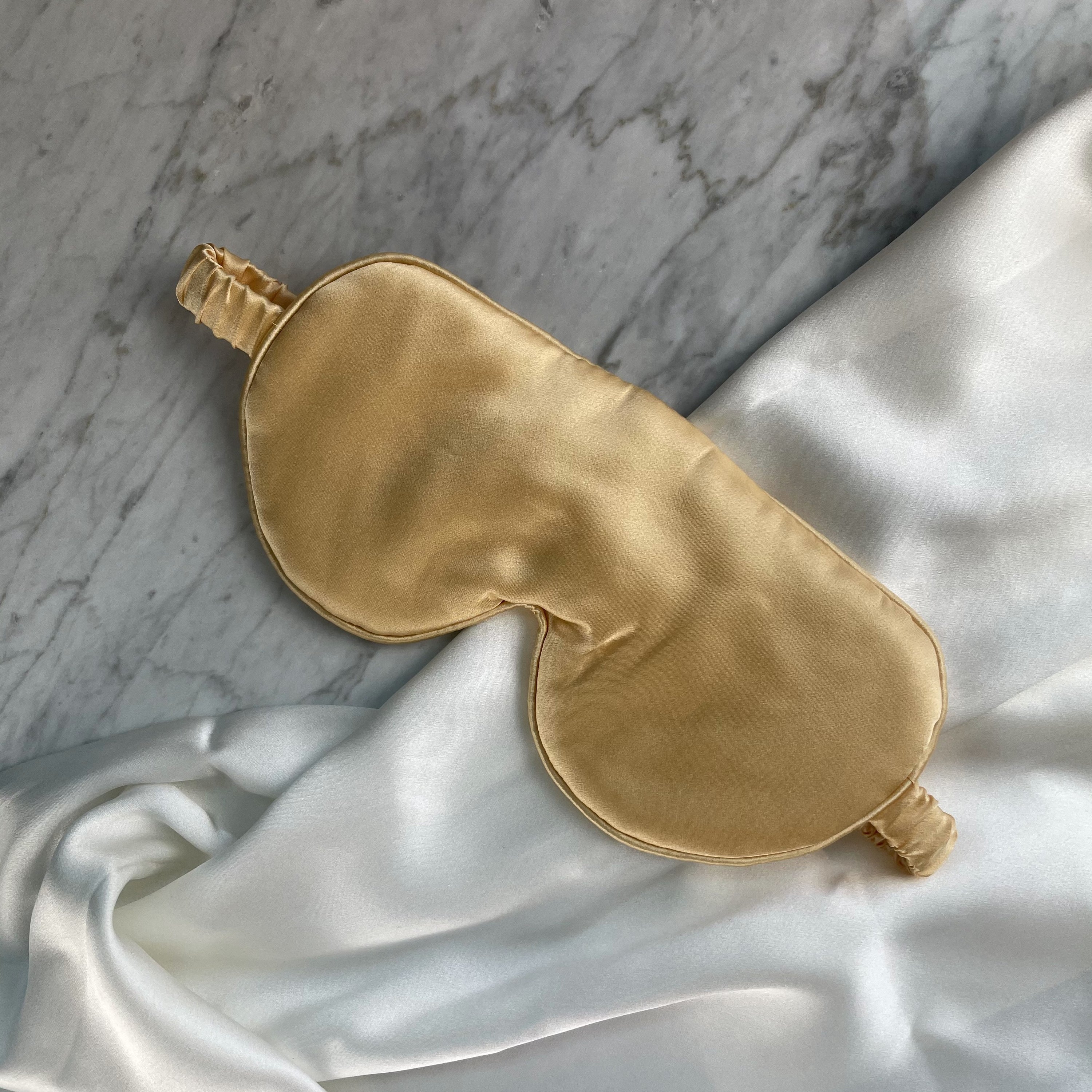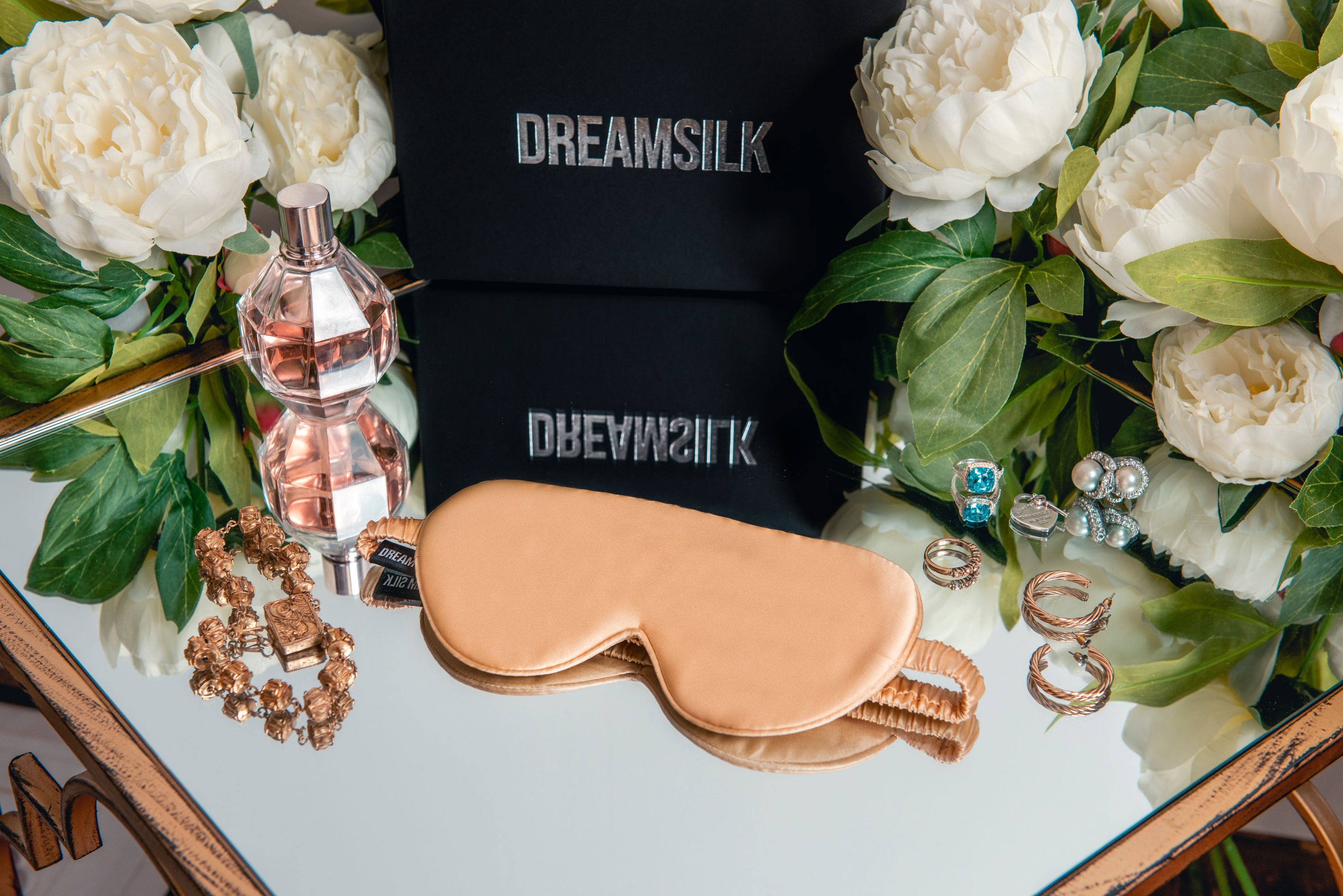 GOLD SLEEP MASK X 1 & GIFT BOX
Description
Lifetime Warranty
Delivery
Returns Policy
If you're scratching your head about a silky gift for a loved one then look no further ??
We've bundled our customer's most loved products into one listing with bundled discounts, to help you pick the silk you or a loved one needs to feel a sense of luxury, rest and much-needed self-care.
**Silk Sleep Masks**
The DREAMSILK™ sleep mask was created to bring you a superior sleep, every sleep.
Picture a replenishing sleep, in total darkness, zero interruptions in your DREAMSILK™ sleep mask. BLACKOUT.
You will be amazed at how delicate the DREAMSILK™ sleep mask feels on your skin. You can prosper from the unique properties of mulberry silk, the highest quality silk in the world.
Luxurious silk locks moisture in your face and glides over your delicate facial skin, reducing stretching and tugging overnight, keeping your precious skin moisturised.
Silk is great news for your hair because it prevents the awful morning bed head. Precisely why silk is recommended by hairstylists for beauty sleep.
**Silk Scrunchies**
Have you ever felt your hair snag on your scrunchie when you take it on or off, only to feel a yank and some pain when your hair gets pulled out?
I know the feeling, that's why we developed the amazingly shiny, frictionless and glamorous DREAMSILK™ hair scrunchie.
DREAMSILK™ silk scrunchies are designed to style your hair without damage, kinks, or creases. They look elegant and feel magnificent!
Renowned for possessing eye-catching shine, DREAMSILK™'s silk scrunchies are an attractive hair accessory that is also thick, durable and glamorous.
**Key Benefits**
All the silk used has been OEKO-TEX® certified to ensure that there are no harmful chemicals or dyes used. Crafted with non-toxic dyes, all our silk is free of irritation, happily sitting next to your hands, head & delicate scalp area.
- Designed to avoid any creasing or kinking to the hair
- Made using soft and durable DREAMSILK™ fabric
- Suitable for all hair types including delicate and fine hair
- Coloured with non-toxic dyes, OEKO-TEX® certified
- Luxuriously soft
- Eye mask has a pure silk filler and internal liner
- 100% silk (exclusive of elastic), never satin or imitation silk
DREAMSILK™ are the only silk brand in the ENTIRE UNIVERSE to offer you a Lifetime Quality Guarantee on every order you place.
If your silk snags, snaps, tears or rips, simply send it back to us to repair or replace.
We'll even send it back out to you for free!
We're committed to sustainability and longevity for our customers and our planet ❤️
Your silk will be sent to you same day if ordered before 8pm or else under 24 hours, shipped from Bristol, UK.

UK Customers
Excpect your delivery within 1-3 days, special delivery before 1PM next day is available.
Europe Customers
Germany 3-5 days
Europe 4-7 days
American Customers
USA & Canada 7-21 days

Rest of World Customers
Rest of World 12-21 days
All customers will receive email and SMS delivery updates along the way.
You can return your silk
within 100 nights for any reason.
Simply return your order to our address quoting your name and order number
You will receive your full refund within 24 hours
Return address:
Parry Bros Ltd
23 Chapel Lane
Wilmslow
Cheshire
SK9 5HW

GOLD SLEEP MASK X 1 & GIFT BOX
Why DREAMSILK™?
Over 1,500 5* Reviews In Total
We know you will love our silk.
Buy with confidence with our 100 night free returns guarantee.
Lifetime Warranty
DREAMSILK™ are the only silk brand in the ENTIRE UNIVERSE to offer you a Lifetime Quality Guarantee on every order you place.
Fast Shipping
Same day despatch,1-3 day UK delivery times.
5-14 day for Europe and North America.
Get In Touch
Still have questions? Give us a call on 0161 818 2030 or email us here: Send email